Recognizing the Service of Adjunct Faculty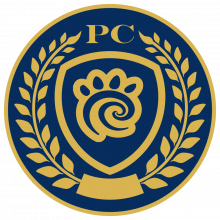 Recognizing the Service of Adjunct Faculty
Established in Spring 2017, the Adjunct Faculty Semesters of Service Recognition Program seeks to deepen adjunct faculty connection and perception of value to and by the organization by celebrating the outstanding contributions of our adjunct faculty workforce to the PC community. Recognizing the longevity of adjunct faculty service to Phoenix College, acknowledges both the history of service of an adjunct faculty member and their dedication to facilitating learning and student success. The program honors the vital role adjunct faculty serve with a custom pin and certificate for a minimum of 10 semesters of teaching at PC.
The goals of the program are to:
recognize and motivate the efforts of our dedicated adjunct faculty workforce,
assist with the retention of experienced teachers,
increase satisfaction of the adjunct faculty employee group, and
develop community and a sense of belonging of adjunct faculty to the Phoenix College Community.
---
Recognition Process
Adjunct faculty semesters of service are celebrated during the All Employee Convocation each Spring semester during the service recognition portion of the event. A notice is sent out to the campus about adjunct faculty receiving semesters of service recognition via campus communications. Certificates and pins are distributed via the academic departments and a list of all those being recognized is included on the PC web site. Departments may elect to distribute awards via intercampus mail or special activities.
The service of adjunct faculty will be recognized by Phoenix College based on semesters of service as follows:
10 to 29 semesters - Copper pin with 10 or 20 semester screenprint
30 to 49 semesters - Silver pin with 30 or 40 semester screenprint
50 to 60 + semesters - Gold pin with 50 or 60 semester screenprint 
Semesters of service include fall, spring and summer semesters of teaching at Phoenix College only. Adjuncts must be teaching in the current academic year (fall or spring) to be recognized.
---
Adjunct Faculty Semesters of Service
Spring 2018 Service Recognition List
Spring 2017 Service Recognition List
---
Program History
The Adjunct Faculty Semesters of Service Recognition Program was spearheaded by Michael Zirulnik (PC Adjunct Faculty Representative) and Helice Agria (CTL Department Chair) with the support of the Vice President of Academic Affairs, Human Resources, the Office of the President, the Leadership Council, the Faculty Senate, and all PC Department Chairs. This district standout program was designed to recognize PC's motivated and dedicated adjunct faculty workforce, an essential component to our institution and a vital part of our community. This program will continue each semester in perpetuity. 
Pin Design
Congratulations and thanks to PC adjunct faculty member Ian Salsman, who has 32 semesters (and counting!) of service to PC in the Department of Fine and Performing Arts for his terrific winning design of our pin competition, which also appears on the certificates of recognition.
---
Questions or Concerns?
Contact the Center for Teaching and Learning at ctl@phoenixcollege.edu or (602) 285-7444 if you have questions about the program or believe that your service has not been accurately recognized.