Program Information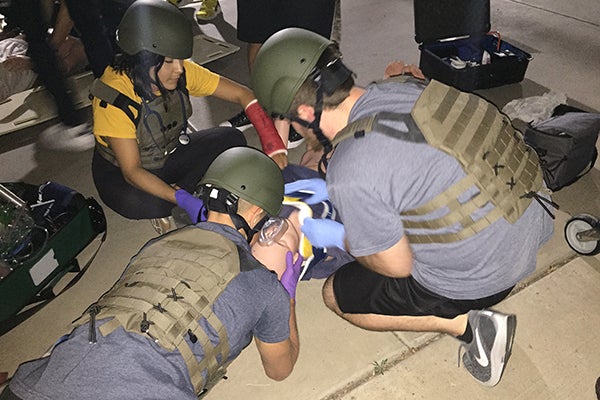 Healthcare Professionals
The EMT and Paramedic provides emergency medical care and transportation for the sick and injured, both critical and emergent who access the EMS system. The EMT and Paramedic possesses the knowledge and skills necessary to provide patient care and transportation. The EMT and Paramedic functions as a part of a comprehensive EMS response, under medical oversight and is a link from the scene to the emergency health care system.
Skills, knowledge and competencies gained from a successful completion of the program following the National EMS Scope of Practice include the ability to:
---
Emergency Medical Technicians: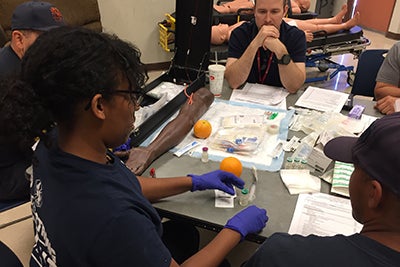 Function as part of a comprehensive EMS response, community health, or public safety system with defined clinical protocols and medical oversight.
Work alongside other EMS and healthcare professionals as an integral part of the emergency care team.
Perform basic skills focused on the acute management and transportation of critical and emergent patients.
---
Paramedics: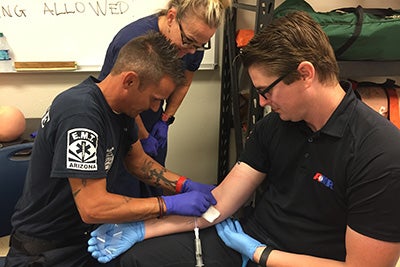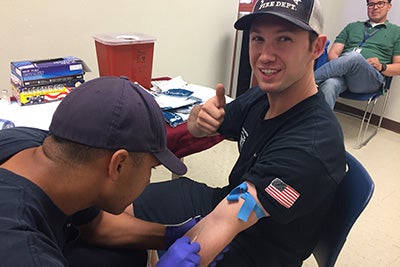 Perform basic and advanced skills focused on the acute management and transportation of the broad range of patients who access the emergency medical system.
Provide advanced care in a variety of settings; interpretive and diagnostic capabilities, invasive procedures, pharmacological interventions and determine destination needs within the healthcare system.
---
Ambulance Simulation
Ambulance Simulation is the best way for EMT/Paramedic students and educators to observe students perform EMS tasks and protocols in a realistic environment!
---
STOP the Bleed Program
In partnership with HonorHealth Scottsdale Campus and Military Partnership Program, students gain the ability to recognize life-threatening bleeding and intervene effectively.
Joe Meier from HonorHealth Trauma Services - Outreach/Injury Prevention Specialist, showing our EMT and Paramedic students; how to management life-threatening bleeds.
---
EMT Core Classes
Our EMT course covers techniques of emergency medical care in a variety of situations.
Our Pharmacology course deals with the administration of emergency medications in the field.
The Cardiac Care ECG courses are designed to acquaint you with basic electrocardiographic (ECG) rhythm analysis and interpretation and related care in a clinical and prehospital setting.
The Vehicle Extrication course Incorporates new knowledge and skills necessary to access, extricate, and care for victims of crash incidents.
Continuing education and refresher training is also provided for those wishing to maintain their level of certification and to prepare for more advanced courses. View our program resources to obtain information and download resources.
The EMT/Fire Science Department is now accepting applications for the Paramedic Education Program.
---
Career and Employment Outlook
Job growth in this field is expected to be faster than average for all jobs. Emergencies and an aging population will continue to drive demand for this occupation. For information about careers in your area of study, visit O*NET OnLine for detailed job descriptions, education requirements, wage, and employment trend information.