Before Classes Start
Attend My College Orientation
Learn about everything available to you as a new student at Phoenix College. You can meet faculty and staff, learn about your field of interest, and meet other new students. New students are expected to participate one of three My College Orientation events for Fall 2020; you can choose the evening of August 20, the morning of August 22, or the evening of September 3. For more information, or to participate in My College Orientation. Call 602.285.7415 with questions.
---
Apply for Financial Aid
Apply for financial aid at least four to six weeks before the semester starts. Complete the Free Application for Federal Student Aid (FAFSA) at www.fafsa.ed.gov and use the Phoenix College code: 001078. Eligible students may also qualify for grants, loans, work study, and more. To learn about other resources, including private scholarships, please call 855.622.2332 or sign up for an appointment with a member of PC's financial aid team at our Get Help with Financial Aid webpage.
---
Get Your Student ID
Now that you're admitted, it's time to get your student ID card;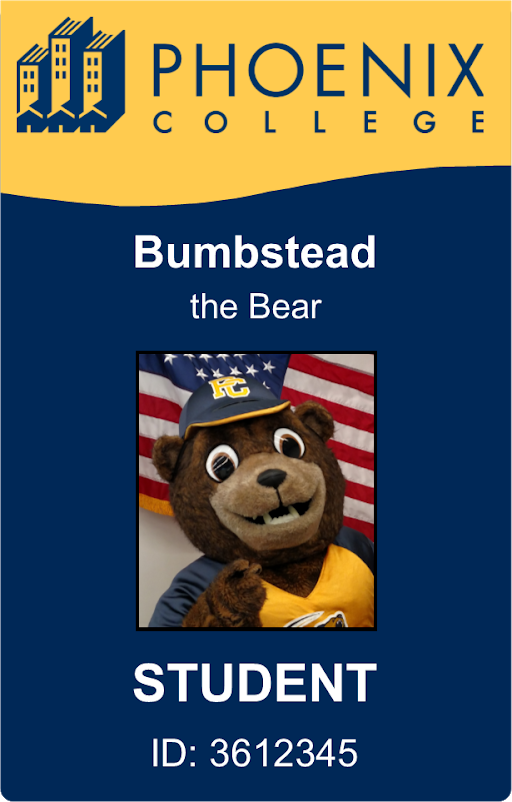 there are many benefits to having your Cub Card:
Discounts
Phoenix College Sporting Events
Soccer
Basketball
Baseball/Softball
Volleyball
Access Resources on Campus
Library
Printing
Game Room
---
Buy Books
You can buy books online via the eFollett bookstore. Use your course/class numbers to find your required textbooks and course materials. Please call 602.285.7489 with questions.
---
More Campus Resources